Description:


Etherparty aims to broaden the use of smart contracts by offering a graphical interface to help anyone creating smart contracts easily on compatible blockchains.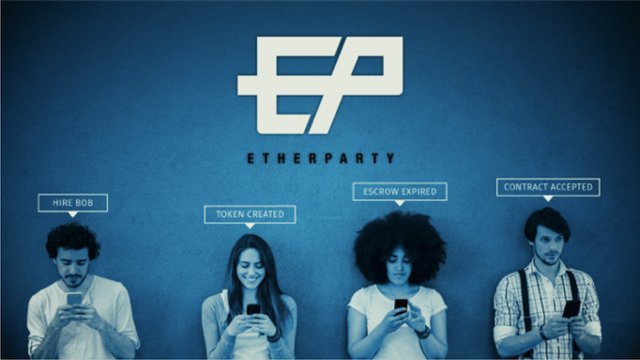 Etherparty copyright
Wizard:
The user can choose from different templates through a guided contract wizard. The user will be offered to pick from a list of data sources, data oracles and contract clauses. There is a drag and drop contract building which enable users to visually create contracts. Etherparty takes the user through the entire process, not only the contract creation but also the security testing, the launch, the fee management or monitoring tools.
Market:
The market is gigantic and covers various industries like Financial Services, Manufacturing, Legal or ICO creation.
No third party:
Being able for an organization to write themselves a smart contract rather than having to use a third party allows (specialized company/ freelancer…) for better integration, increased security and much lower cost.
Individual and Enterprise:
Etherparty is not only for small organization. It also has a version for corporations. The user can integrate any application using their specific REST API. There is also the possibility to create team of users. The enterprise solution is available on premise and on the cloud.
Token:
The ecosystem is backed by a token called FUEL which is based on an ERC-20 token (Ethereum). It is used to manage the contract library, the fees or the contract process. The current circulating supply is 485M with a total circulation of 1,000M.
Website/Whitepaper/Team/Partnerships:
The website is complete with the team, a blog, links to social media… The whitepaper is precise about each part of the project (contract creation, security, token, wallet, roadmap). The community is healthy with 11k followers on Twitter among others. The team is solid with Kevin Hobbs (CEO) and Lisa Cheng (Founder, R&D) for instance. They have several partnerships like CoinPayments or ACX.
Recommendation:
I think this token is largely undervalued given the potential market, the existing product and the development. The current price is $0.08 and 76% from ATH.
Post initially published on Steemit